The Most Advanced WordPress Hosting Management Plans in the World
We stop the back and forth between the host, developer, and client because we are WordPress and WooCommerce experts. We do not do the bare minimum and provision our server specifically for optimal performance for each site.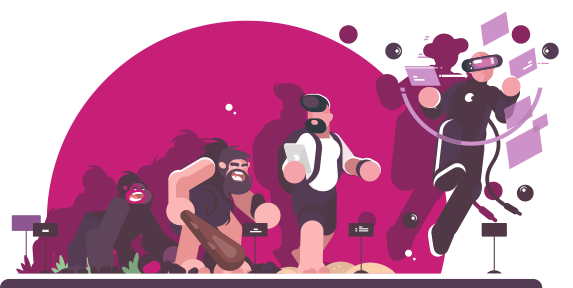 SSL Certificates Included
All sites include a free SSL for security. We install SSLs for each site on our servers.
We offer several ways to communicate with our team and provide superior support.
Easy no hassle onboarding. No matter what state your site is in we will migrate and get you on the right track for free.
We provide a month to month service with no locked-in agreement and a 30-day moneyback guarantee.
WordPress Hosting Experts
Bright Hosting was built by developers at Bright Vessel who are certified by both WPVIP and WooCommerce.
Our servers are specifically provisioned for WordPress and built for extreme speed.
WordPress Hosting Plans Tailored to Your Business Needs
You can always scale up or down to optimize operational costs.
Manual Core and Plugin Updates

Amazon AWS Server - SSL, 2 GB Memory, 1 Core Processor, 60 GB SSD Disk, 3 TB Transfer

100% GDPR, CCPA, and LGPD compliance
Amazon AWS Server - SSL, 4 GB Memory, 2 Core Processor, 60 GB SSD Disk, 3 TB Transfer

100% GDPR, CCPA, and LGPD compliance

Real-time Support Via Slack Channel

Offsite External Backup Server
+ All Professional Features

Amazon AWS Server - SSL, 8 GB Memory, 2 Core Processor, 160 GB SSD Disk, 5 TB Transfer

Install & Configure Plugins

Custom Functionality Testing and Support

24/7 Unlimited Website Edits
Features in All Our WordPress Hosting Plans
At Bright Vessel, we provide you the most comfortable options for you and your business' needs.
That's why we offer fully transparent plans that can be molded as you go without any need for a contract.
No contract required. You don't have to commit to a long-term contract with specific features; use whatever you need.
Full support all day, every day. Get free support 24 hours a day, 365 days a year.
Unlimited applications. Whatever plan you choose, you'll be able to host as many applications as you want.
Free migration. No need to fret over server migration: we'll do it for you!
Free SSL certificates. Protect your website by having secure SSL certificates for free.
Do Your Thing & We'll Take Server Hassle Out of Your Hair
Business owners can waste an enormous amount of time figuring out the pesky details of hosting. These valuable hours could be best spent on fresh new ideas and products - or just taking some time off to decompress.
Bright Vessel specializes in fully secure managed hosting with around-the-clock support. Choose our Advanced Support add-on for a better support experience or Premium Support to have our engineers become part of your site's in-house team.
Frequently Asked Questions
Find answers to some frequently asked questions about ssd web hosting plan's
No, we do not have a free trial, but we have a 14-day Money Back Guarantee. If you are not happy with the service, you can cancel it and ask for a refund.